HERE IN THE SOCIAL LOUNGE THIS IS WHERE WE MINGLE AND GET TO KNOW EACH. TO START IT OFF PLEASE SIGN OUR NETWORK GUESTBOOK!
I love to play Spades Pair up with a partner in this four-player online card game of wits.
DISCUSSION OF THE WEEK
WHAT IS THE PERFECT VALENTINE DATE?
RECIPE OF THE WEEK...VALENTINE RECIPES:
Filet Migon Smothered in Mushroom Sauce
Ingredients:
2 tbsp. butter, divided
3 tbsp. shallots, minced
1/4 C. fresh shiitake mushrooms, cleaned and stems removed
3/4 C. dry red wine, divided (cabernet is nice)
5 fl. oz. beef consomme
fresh ground black pepper, to taste
2 (4 ounce) filet mignon steaks
1/2 tbsp. soy sauce
1 tsp. cornstarch
1 tsp. dried thyme
fresh thyme (garnish)
Instructions: In a nonstick frying pan, saute shallots and mushrooms in 1 tbsp butter for about 4 mins, til tender.
Add 1/2 cup of red wine and 3 fl. oz consomme. Simmer for about 5 minutes, stirring frequently. Remove the mushrooms from sauce, set aside.
Boil wine mixture over high heat until reduced to 1/4 cup.
Combine sauce with mushrooms in bowl. Set aside. In another bowl, combine combine soy sauce with cornstarch. Set aside.
Sprinkle filets with pepper to taste. Saute steaks in remaining 1 tbsp butter over medium heat, about 3 minutes per side for a 1-inch thick steak.
Reduce fire to medium-low heat; cook steaks until desired level of doneness. Remove from pan, keep warm.
Add the rest of the red wine and beef consommé to the skillet, scraping to deglaze pan and incorporate tasty steak bits into the sauce. Bring to a boil. Boil for one minute. Add mushroom/sauce mixture, cornstarch/soy sauce mixture, and the thyme. Boil one minute, stirring constantly, until thickened.
Place steaks on plate and pour sauce over. Garnish with fresh thyme. Serves 2
Serve with a bake potato and a nice toss salad! mmmmmmmmmmmmm
Chocolate Covered Strawberries
Feed him/her with this tasty and simple appetizer to get the mood started right.
Ingredients:
1 cup semi-sweet chocolate chips
1/2 cup milk chocolate chips (you can substitute all semi-sweet or all milk chocolate
according to your own tastes)
1 tbsp. shortening (do not use butter, margarine, or oil)
2 pints fresh strawberries, rinsed and patted dry
Directions:
Cover tray with wax paper. Place chocolate chips and shortening in a medium microwave safe bowl. Microwave at high for 1 minute. Stir. If necessary, microwave an additional 30 seconds or until chips are melted and mixture becomes smooth when stirred vigorously. DO NOT over heat. Holding the strawberry by the top, dip the bottom two-thirds of each strawberry into melted mixture. Shake gently to remove excess chocolate. Place on prepared tray.
Cover and refrigerate approximately 1 hour, or until coating is firm.
For best results, eat within 24 hours
BANANA FOSTER
I have yet to meet a man that does not love bananas foster. It's rum-rich, creamy, and spicy with cinnamon. Also, the flames are sorta sexy , as is the sensual combination of cold and hot, making it a great romantic meal idea if you want a sensual dessert.
Ingredients:
1/4 C. butter
1 C. brown sugar
1/2 tsp. cinnamon
4 bananas
1/4 C. dark rum
1/4 C. banana liqueur
vanilla ice cream
Instructions: Cut peeled bananas in half lengthwise, then halve each length. Set aside.
In a large skillet combine butter, brown sugar, and cinnamon over med-low heat. Stir until sugar dissolves.
Add bananas. Saute, stirring gently, until banana pieces begin to cook and brown slightly.
Pour in dark rum and banana liqueur. Heat through, about 30 seconds to one minute.
Tilt skillet slightly. Using a long-handled lighter, ignite the rum and liqueur. Shake gently to spread the flames.
When flames have subsided, serve one banana (4 pieces) with one or two scoops of ice cream, to taste. Spoon over lots of warm sauce. Serve before it melts.
Serves 2-4 depending on pigginess factor.
Ok cooks, here you go. Valentine's Day is this weekend...so lets get down and dirty with it this weekend. Let a sister know if these recipes work for you!
THIS IS FOR MY MARRIED AND INVOLVED COOKS! HERE'S A ROMANTIC SUGGESTION TO SPICE UP THINGS AT HOME
.
• Play Chef
Create a candlelight dinner for your date at home. The distinctive touch of a homemade meal instantly shows your date he or she is special. To further enhance the romance, cook up a meal with textures that create a more sensuous experience.
THIS COULD BE FOR MY SINGLE COOKS ALSO!
AND DON'T FORGET TO PLAY SOME GERALD LEVERT, KEITH SWEAT OR MAXWELL...WHILE YOU'RE COOKN!
Romantic Snow Globes by GlitterBell.com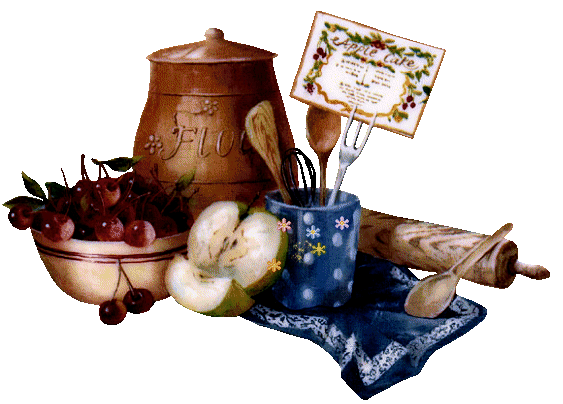 glitter-graphics.com
ASK A QUESTION AND THEN CLICK ON THE EIGHT BALL FOR YOUR ANSWER. :)
What To Cook on a First Date?
There is nothing better than cooking on a first date. If you are any good in cooking, it will be an advantage for you in many ways. He or she comes to know more about your personal life and talent while the same is not possible if you go to a movie or other crowded place. The atmosphere of home will certainly make a couple feel comfortable without any interruptions. But what should one prepare on the first date? Before answering the question, I want you to be honest and imagine what would excite you the most when someone invites you on a date at his or her home. Is it a very special dinner full of lots of tasty Indian dishes? Or is it the desserts or wine that one takes with dinner? Sounds strange? Yes it is. People DO NOT go to dates thinking of tasty food. They rather expect their partner to give a good romantic time to them. Moreover, young people generally, don't have an expertise in cooking. What I mean to say is that you should focus more on just two things when you prepare something for a date. First, follow some basic rules like not cooking regular and very spicy food. It will be good if you can manage to know what your partner likes. You can not expect a vegetarian guy to be happy even when you serve him the nicest fish or chicken cooked by you. If you are not at all good at cooking, pick any good recipe book and look for something easier to cook and that tastes good. Second, try to spend some time with your date when you are cooking in the kitchen. Be talkative and humorous while cooking. It will create a nice atmosphere for your date. Do not forget to create a romantic atmosphere when you both eat the food you cooked. Some soft music and candle light will solve the purpose.
How to Cook For a Date
Learn how to combine all the ingredients and present a great summer salad in this free recipe video on how to cook for a date and other fun recipes.
How to Cook for a Date Ready to let your domestic diva or Renaissance man take center stage? Tie on that apron and start cooking. A quiet home-cooked dinner for two, with a little style and sizzle thrown in for good measure, can turn up the heat just when you need it. 1. Ask your date tactfully if he or she has any food preferences. Stay away from fish unless you're grilling it outside--you don't want your house and clothes reeking of trout. 2. Pop a cork--champagne, Prose co and other bubbly drinks aren't just for big events. Start off the evening with a little toast to the night ahead. 3. Think aphrodisiacs (if not now, then when?). Set up a sumptuous finger feast with caviar, oysters, lobster, figs, mango and artichoke leaves dipped in butter. If your date is an outdoor lover, pack your feast in a basket and head to the beach or a quiet, scenic park. See 321 Plan an Outdoor Party. 4. Start with soups or savory tarts--they're more unusual and impressive than your typical green salad. 5. Try a cheese course before dessert, paired with thin slices of baguette, toasted nuts with a drizzle of honey and olives for a sophisticated touch. 6. Finish it off with a chocolate fondue or flourless chocolate cake. Chocolate, unlike whatever follows the meal, is a "sure thing." • Get a meat thermometer that reads in doneness rather than temperature, for example, "well-done steak" will be easier to comprehend than 170 degrees F (77 C). • If you're pressed for time, or you're a wreck in the kitchen, buy prepared food from a high-end market and plate it up at home. Or get takeout to serve as appetizers, such as sushi or spring rolls. Find a little French bakery where you can pick up a delicious dessert. • If you're planning on cooking anything that you've never prepared before, consider giving it a practice run... You wouldn't want your soufflé to fall on the big night! • Don't forget the candles! Mood lighting is always a nice touch


Are you a lover or a loner?
Love is for suckers and you dont need any part of that! You want to be left alone and romance better stay out of your way!
Take this quiz at MyHotComments.com
Cooking for a Date!
What would you do for a date?
Michelle Cunningham, 41 an comedian, writer, and storyteller, is following the age old cliché- 'the way to a mans heart is through his stomach' literally. Standing on busy street corners, holding a cardboard sign that's seen better days and covered with autographs, with a big smile and gregarious attitude, She brings grins, waves and double-takes from all who see her…  
But does it work? I had to ask. It seems a bit risky to me. Michelle tells me that the way she usually plans it is as follows. A man will see her, stop, and ask her if she's serious. If there is any mutual attraction, and they agree to a dinner date, she prefers to chat on the telephone for a week, and if that goes well, she will then meet her hungry suitor at a supermarket, where they pick out all the groceries needed for his favorite meal. He forks out the cash, then they go off to her place where she'll whip up anything from genuine soul food to her award winning lasagna.  
Then what? I ask… She tells me that she likes to serve red zinfandel with her meals, and perhaps rent a video for later, and… if all goes well… a love connection is made! "What about dessert?" I ask. She replies, "I hope dessert is me!" So far, in the year she's been cooking for a date, Michelle, has met many interesting men, including a pro football player for the Arizona Cardinals, and all have turned into good friends, but she's still searching for Mr. tall, dark & handsome.  
This all started when Michelle's mother in Arizona encouraged her to head out West to find fame & fortune, and perhaps a good man for her three children. Michelle, a Mormon, wasn't meeting very many men of her race in her local church. So she packed up and headed out to Hollywood. Some folks on the street have teased her, some have mistaken her for a prostitute on Hollywood & Vine, one man from Beverly Hills gave her fifty dollars and told her that she made his day!  
Michelle is currently working on a cookbook, comedy appearances, poetry, and cook for a date socials in the Los Angeles area. "Men in L.A. are starving for homecooked meals, and the women who can do it". Michelle suggests you keep a man full in the kitchen, or in the bedroom.
A ROMANTIC DINNER FOR TWO
Creamy Pesto Shrimp Linguine
Ingredients:
1 pound linguine pasta, cooked and drained
1/2 cup butter
2 cups heavy whipping cream
1/2 teaspoon ground black pepper
1 cup grate Parmesan cheese
1/3 cup pesto
1 pound large shrimp - peeled and deveined
Directions:
In large skillet, melt the butter over medium heat; stir in the cream and pepper. Cook, stirring constantly, for 6 to 8 minutes or until hot. Add the grated parmesan cheese, stirring until thoroughly mixed. Stir in the pesto sauce and cook for 3 to 5 minutes, until thickened. Add the shrimp and cook until they turn pink, about 5 minutes. Serve over hot linguine.